Borsalino Hats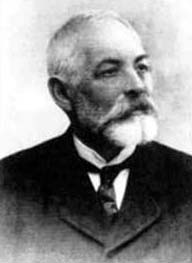 Giuseppe Borsalino (1834-1900) is known for making fashionable and great quality fedora hats. In wanting to learn the hat trade, Borsalino went to Italy to study the best hat trade secrets and opportunities. In 1857, Borsalino set up a factory in Alessandria, Italy mainly producing Belgium lapin fur. When he passed away in 1900, his company employed more than 1,000 employees and was producing more than a million hats a year. The trade name, Borsalino, became famous worldwide and the majority of their production was made with the intent for exporting to other countries.
After Borsalino's passing, his son, Teresio Borsalino succeeded his business. He was able to continually increase the initial success that his father started until the 1940's when there was a drastic decrease in the hat business worldwide.
Giuseppe Borsalino was not only known for making hats, but as one of the most important and influential Italian industrialists of the 20th century. In addition to being a worldwide philanthropist, he was also a humanitarian. Considering the social aspects of employees in a modern industry, Borsalino implemented health insurance and pension fund plans. Borsalino's influenced became so prominent that in 1970 a film, inspired by Giuseppe Borsalino, was made. It was simply titled, "Borsalino."
In 1986, the factory was moved to a new location in the suburbs of Alessandria. The new factory was more modern and efficient at producing the same great quality hats. Part of the old factory was turned into a museum to secure Borsalino's time in history. Another part was turned into the Piedmont University School of Law.
Cowboy Hat Info is the leading source of historical and comtemporary hat information. The wealth of straw hat and felt hat knowledge has been gathered through generations of hatters. From Stetson Hats to Summit Hats and making straw hats to making felt hats, Cowboy Hat Info covers it all.


Copyright 2006 Cowboy Hat Info
All Rights Reserved